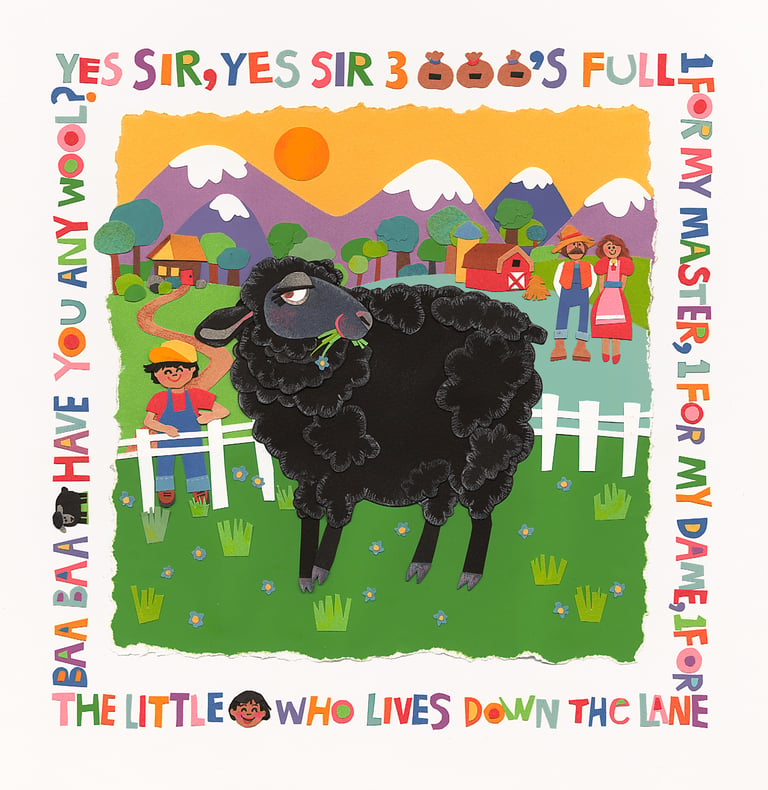 Baa Baa Black Sheep (11.5" x 12" poster)
This black sheep definitely knows how adorable she is! The nursery rhyme starts in the lower left corner and uses a rebus, pictures instead of words, so the whole poem can fit around the picture!
Hope you love this cheeky black sheep as much as I do!!