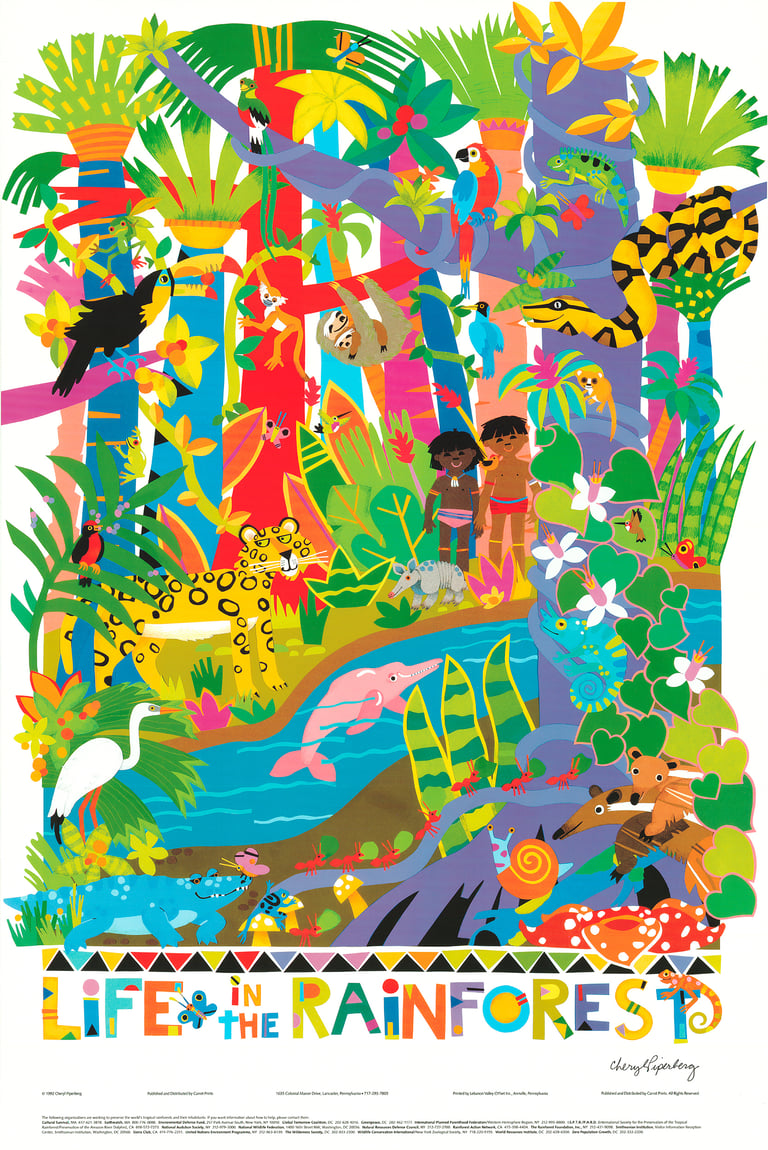 Life in the Rainforest (24" x 36" poster)
Lots of Rainforest creatures and plants to find in this detailed poster!! While all these animals would NOT be found in the SAME Rainforest, all of them make their homes in Rainforests around the world.
A list of organizations that support Rainforest preservation is included at the bottom.